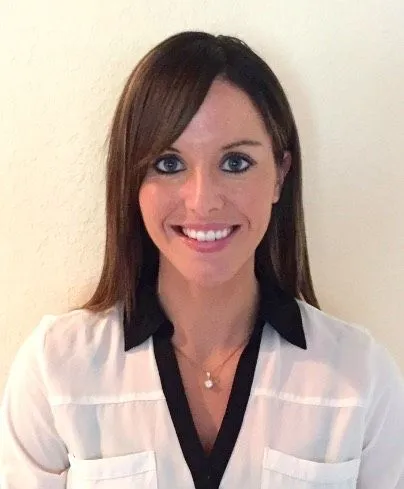 My name is Christine Wallen and I'm originally from Wilmington, IL. I grew up in the Midwest and am the youngest to three older brothers. I was always active as a child and had numerous falls and strains throughout the years. As a result I experienced chronic neck pain and severe migraines. My symptoms and pain were never fully addressed until I received Chiropractic care.

Chiropractic adjustments provided me with immense relief and a quality of life I could truly enjoy. It revealed to me not only a better alternative for pain relief and a more holistic lifestyle, but the preventative benefits it has to offer. While completing my Bachelor's degree at the University of Illinois Champaign-Urbana I realized my true passion and desire to pursue Chiropractic as a career. This led me to attend Palmer College of Chiropractic in Davenport, Iowa. It was here I learned how gratifying this career truly is. I was able to start helping my patients, and change their lives, as I was helped early in my own life. I had the privilege to travel to Manaus, Brazil in February of 2014 and provide Chiropractic treatments to smaller communities where care is scarce. To give back and provide crucial treatments was one of the most fulfilling experiences in my life.

I graduated on October 17, 2014 and began working shortly after in Cedar Rapids, IA. I worked at a renowned high volume clinic that saw 600+ plus patients/week for just over two and half years. During this time I was able to maximize my skills and treat numerous patients with a variety of complaints and conditions.

I moved to SW Florida in 2017 to open my own office in North Port, FL. My goal as a Chiropractor is, and always will be to help people. I will help each individual in my office and the surrounding community to the best of my ability. I plan to achieve this goal one patient at a time. I look forward to meeting you, and helping you optimize your health!
Yours in health,
Dr. Christine Wallen
Dr. Nicole Tompkins is originally from Freehold, NJ. She grew up competing in competitive sports and dance. It was during this time Dr. Nicole received her own Chiropractic adjustments and experienced numerous benefits. From her own treatments and positive experience Dr. Nicole knew from a young age she wanted to pursue Chiropractic as a career. Dr. Tompkins received her Bachelor's degree in Exercise Science and Kinesiology from West Chester University in Pennsylvania. She continued her education at Life University in Marietta, GA. and graduated Cum Laude.

Dr. Nicole is passionate not only for Chiropractic, but especially family wellness, women's health, and pediatric care. She is Webster certified through the ICPA (International Chiropractic Pediatric Association) and has advanced training for: pregnancy, post partum care, and helping babies turn before birth, preventing breach positions.
When she's not in the office Dr. Nicole enjoys spending time with her husband, Matt, son Beckham, and their four rescue dogs. They enjoy staying active and spending time at the beach. She is ready to join the office and offer her skills to the North Port and surrounding areas!